Hooray for Hollywood! Kelly's new kit this week is full of sparkle and fun. The classic icons and colors will help you create wonderful pages of your days spent in Disney's Hollywood Studios, Hollywoodland in California Adventure or any other starring role performances. Your collection will be complete with the coordinating Page Starters, Journal Cards and Word Art. There is a wonderful new set of pocket templates this week too!
This kit is packed with Hollywood goodness! Blue, yellow, red and grey papers in dots, stripes and stars, along with a yellow alpha, compliment unique elements including lights, cameras, film, sunglasses, palm tree, tickets, The Earful Tower, Chinese Theater, clapperboard, street signs, flair, stars, and more.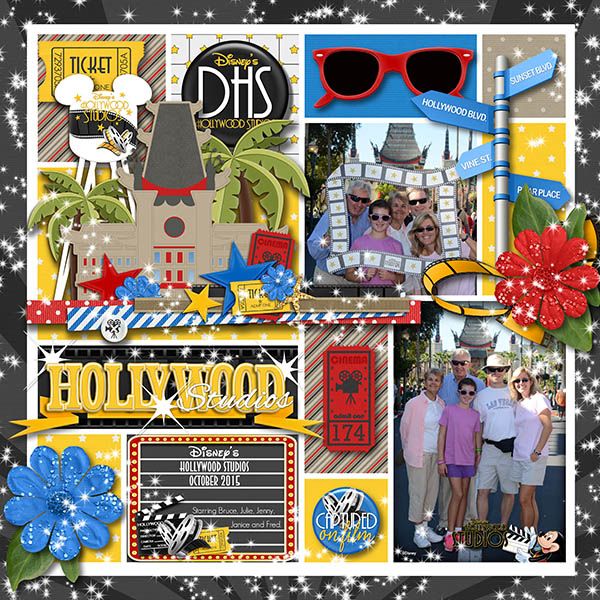 Have a great weekend and happy scrapping!